Teeth Bleaching
A brighter, whiter smiler is easier than ever!
Nothing makes a great first impression like a beautiful, bright smile. Unfortunately, over time and due to eating, drinking and lifestyle habits, your teeth can become discolored. Spring Creek Dental offers three different teeth whitening options.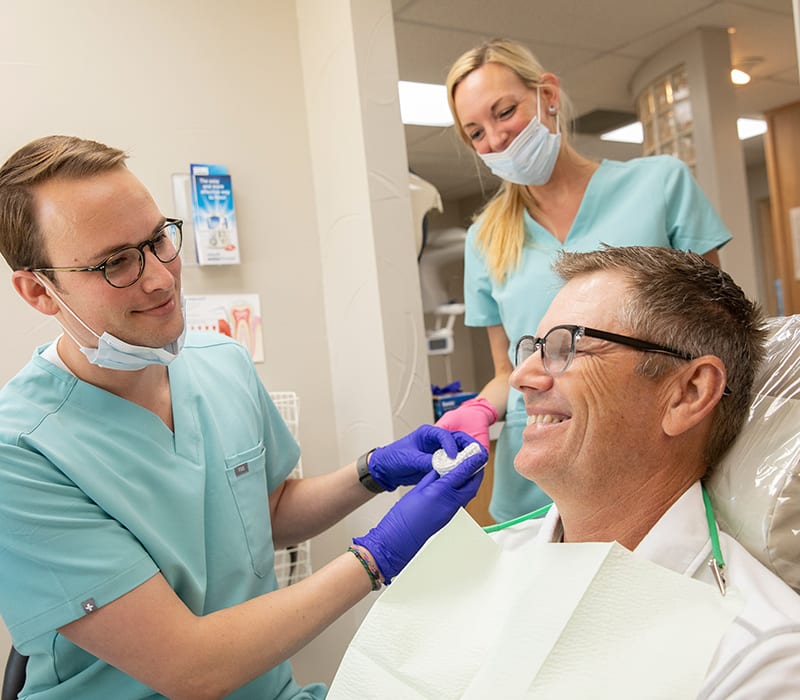 Fast Results!
Achieve whiter teeth within minutes!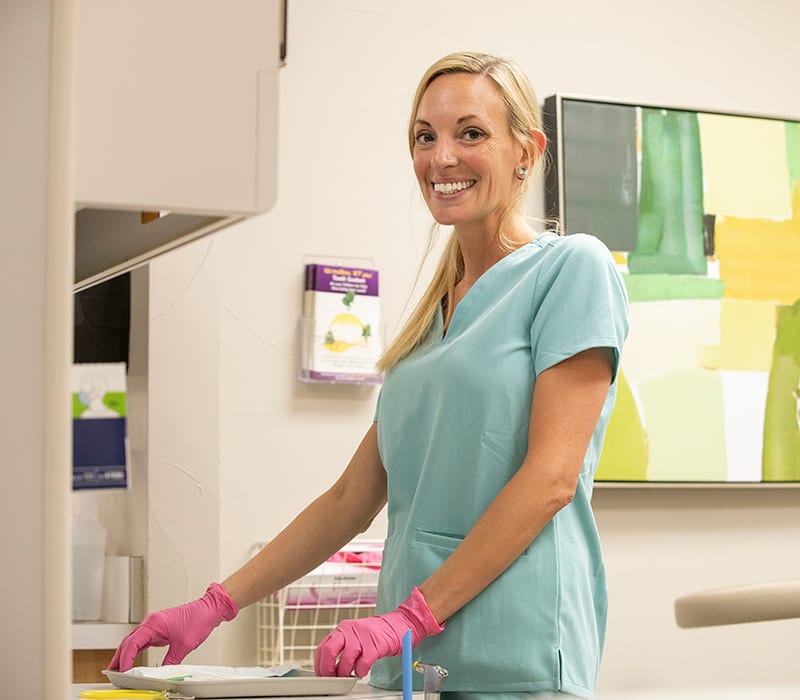 Whitening Options
Over-the-counter Products
Utilizing our over-the-counter teeth whitening products is a breeze. You can pick up your products any day of the week or simply grab them after your after an appointment.These products offer a simple solution for general teeth whitening.
Benefits:
Can start treatments the same day
Easy to use
Custom Whitening Trays
With our custom whitening trays, patients receive trays specifically designed for their mouth and whitening needs. To create your trays, you will come into the office in order to get a mold of your teeth. Using this mold, our team will then create custom trays and prescribe a whitening gel for you to use inside them. This process typically takes two weeks.
Benefits:
Re-whiten as needed
Continue whitening process over time
In-Office Bleaching
Our in-office bleaching treatment offers the most powerful results. During your treatment, a protector cover is placed over your gum tissue as a powerful bleaching solution is placed on your teeth. Results are quick and painless. Custom trays are often offered after in-office treatments so patients can continue to whiten as needed.
Benefits:
Most powerful form of teeth whitening
Quicker results
Choosing a Treatment
Depending on your needs, your schedule and your past oral health, Dr. Guttery will discuss one of three safe and gentle whitening treatments. These options are all designed to be effective and allow you to pick from at-home or in-office treatments.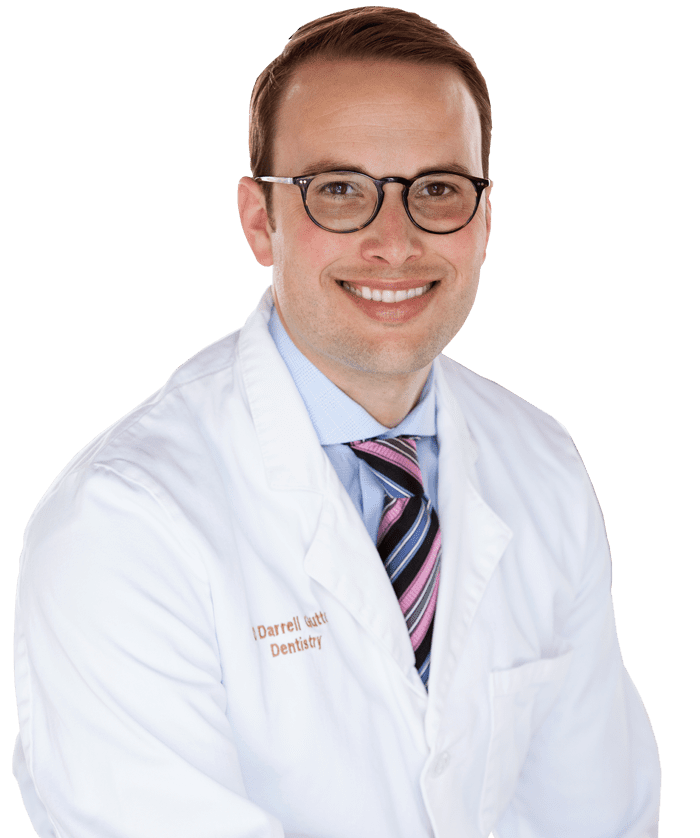 MEET DR. GUTTERY
Dr. Darrell Guttery will work with you one-on-one to provide detailed, honest and high-quality dental care. Your comfort while in the dentist chair is his top priority. From your very first visit to the moment you walk about the door, he'll ensure all of your questions are answered and you leave more knowledgeable about your dental health.