Invisalign
Say goodbye to braces!
Invisalign is a new, modern way to straighten misaligned teeth. With clear aligners, no one can tell you're wearing them! Through Invisalign's proprietary innovations, these high-tech clear aligners are unmatched by any other aligner system on the market.

Go Unnoticed!
Straighten your teeth with invisible aligners!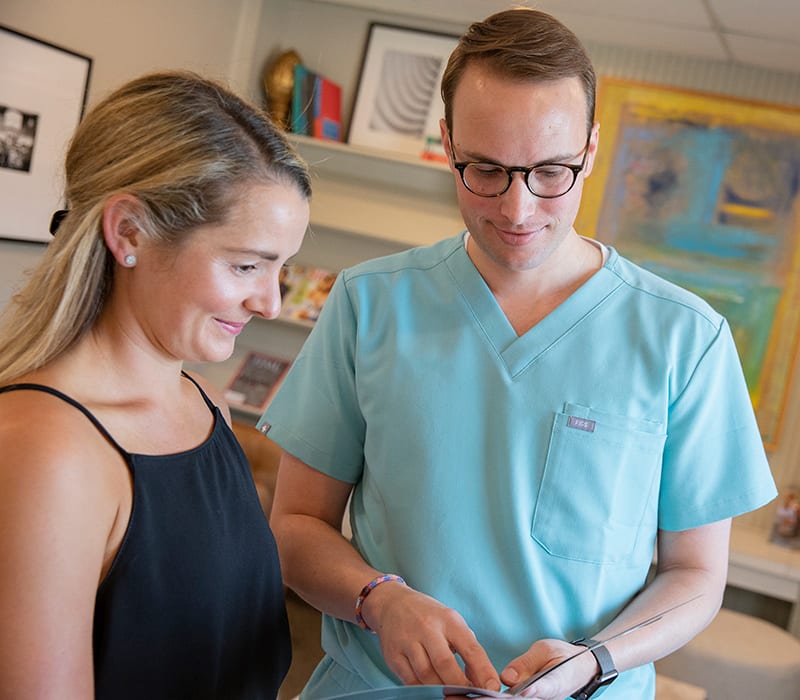 Fast Results!
50% faster with weekly aligner changes!
Benefits of Invisalign
Less painful than braces
Brushing and flossing is a breeze
No food restrictions
Clear aligners allow you to straighten your teeth discreetly
Up to 50% coverage by many orthodontic insurance plans
Fast results with weekly aligner changes
What to Expect
Starting Invisalign is a very simple. During your initial consultation, we'll take x-rays, photographs and impressions of your teeth to create a digital 3D image. These images are used to map out a precise and customized cosmetic dental treatment plan. In this plan, we'll create a diagram of the exact movements of your teeth which allows us to forecast how your teeth will move with each stage of treatment.
Based of your specific plan, Dr. Guttery and his team will create a series of clear aligners designed specifically to fit your mouth. Once your aligners have been created, you will begin wearing them right away. Aligners are to be worn throughout the entire day and night, removing them only when you eat, brush and floss.
Every one to two weeks, you will start a new set of aligners. As you wear each new set of aligners, your teeth will gently and gradually begin to shift into place. You'll visit our office every six weeks so that we can monitor your progression. At each stage, you will see how your teeth have changed and how much closer you are to your new smile.
For best results, you will need to wear your aligners 20 to 22 hours per day. To effectively straighten your teeth, treatment typically takes one full year for adults and 18 months to two years for teenagers.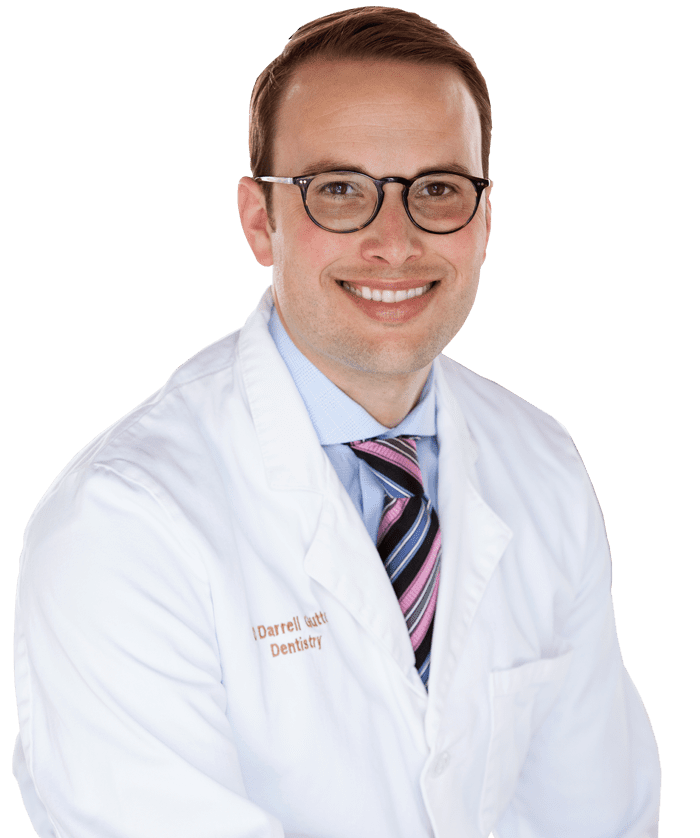 MEET DR. GUTTERY
Dr. Darrell Guttery will work with you one-on-one to provide detailed, honest and high-quality dental care. Your comfort while in the dentist chair is his top priority. From your very first visit to the moment you walk about the door, he'll ensure all of your questions are answered and you leave more knowledgeable about your dental health.