About us
Spring Creek Dental is a local, family-friendly practice that offers comprehensive dental care for patients of all ages and backgrounds. Dr. Darrell Guttery and his team bring over 30 years of combined experience in the dental field. Our familiar faces and calm atmosphere make everyone feel right at home when they're here. Because we're small, we're easily accessible any time of day. After all, our patients are our top priority.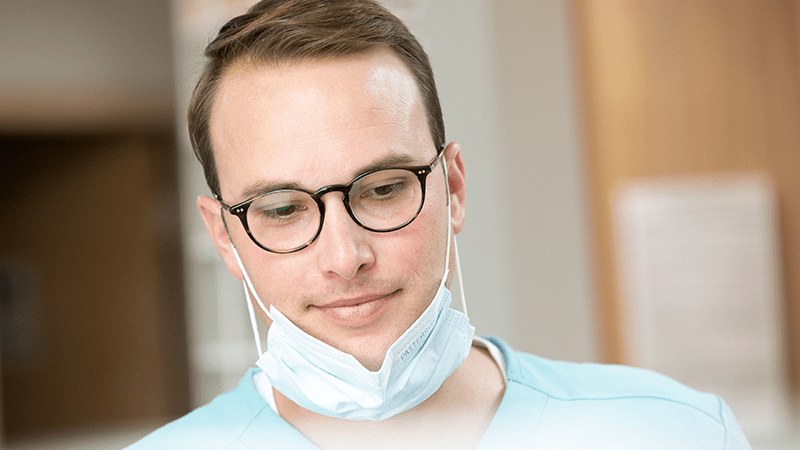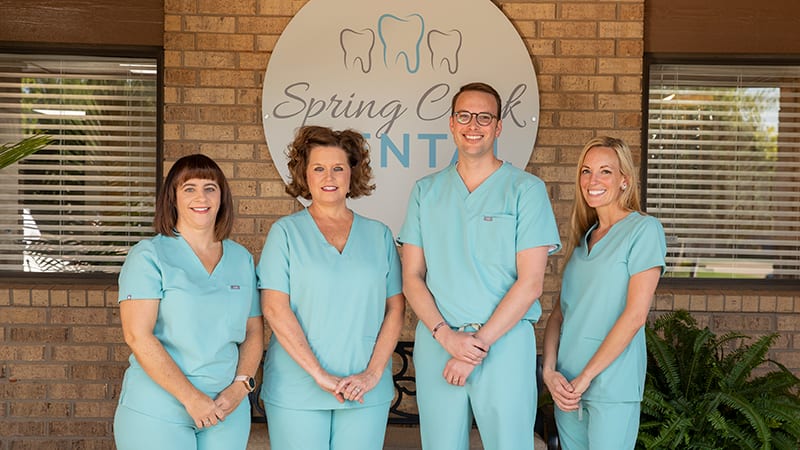 Carrying On a Legacy
Spring Creek Dental acquired Larry Withers Family & Cosmetic Dental in early 2019. Dr. Larry Withers is highly regarded as one of the best dentists in Oklahoma City. When he decided to enter retirement, Dr. Guttery purchased his practice with the intention of upholding the integrity of the business Dr. Withers spent his entire career building. Today, Spring Creek Dental remains committed to this decades-long tradition of quality patient care.
Advanced Dental Care
We understand that today's dental care is better than yesterday's. That's why Spring Creek Dental pursues and invests in the latest, state-of-the-art technology to ensure you always get the best dental care available.
Some of the advanced technology we currently utilize in our practice includes:
Digital X-rays
Piezo Surgery®
CEREC
iTero element® Scanner
With this technology, we can perform a wider range of procedures more efficiently and with less pain. From same-day crowns to dental implants, our adoption of modern technology allows us to better serve you. We're committed to continuing our search for future opportunities to provide even better care for our patients.
A True Partnership
Our collaborative approach to dental care ensures your wants and needs are always met. After thorough, comprehensive examinations, we recommend treatment plans that meet your individual needs. By working together and taking the time to discuss all available options, you remain at the center of the decision-making process. When leaving our office, we want you to look good and feel good about your teeth.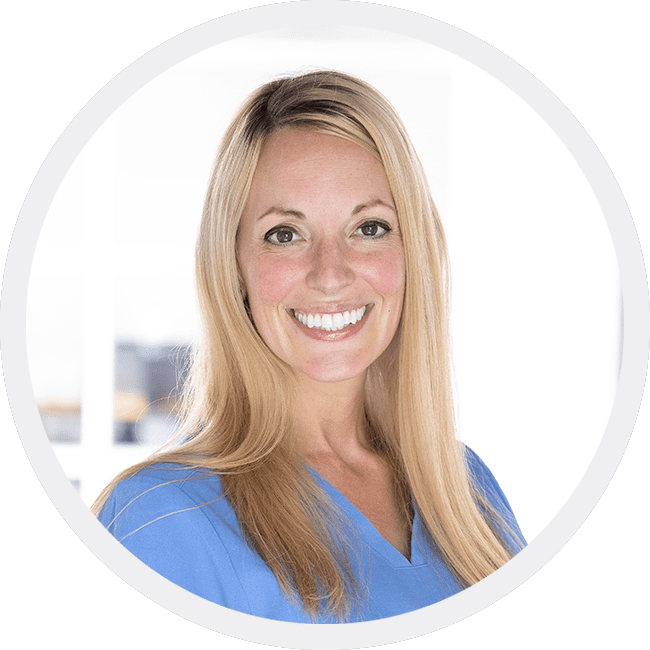 Mindy | Office Manager
Mindy is an office manager and dental assistant who worked alongside Dr. Guttery at Masterpiece Smiles. When Dr. Guttery opened Spring Creek Dental, he asked Mindy to join him. She said yes! Mindy loves what she does because she gets to meet new people and make a difference in their smile and overall wellbeing.
When she's not at the office, Mindy is a busy mother-of-three. She has two wonderful boys, Zack and Kade, and a beautiful daughter, Ashlyn. She enjoys watching movies, listening to music, being outdoors and most of all, spending time with her family and friends.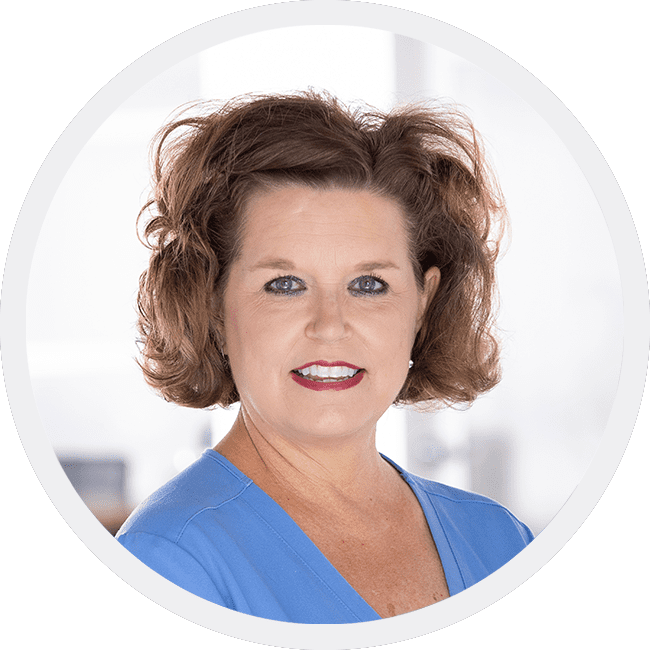 April | Hygenist
April is a registered dental hygienist and has been in practice for over 30 years. She worked exclusively with Dr. Withers for almost 20 years, and now happily works alongside Dr. Guttery at Spring Creek Dental. April continues to take dental education courses each year to keep up on the latest information in the dental world. She loves the high standard of care this practice has consistency maintained while keeping up with the best technology and providing patients the treatments they want and need.
Outside of the office, April enjoys spending time with her husband, Monty, her daughter, Hope, and their happy, spoiled dogs, Maggie, Marlie and Mr. Bailey. She also enjoys having lunch with friends, shopping, seeing movies and taking short but meaningful vacations. After all, she can't be away from her dogs for too long! Whenever you're at Spring Creek Dental, April will treat you like family.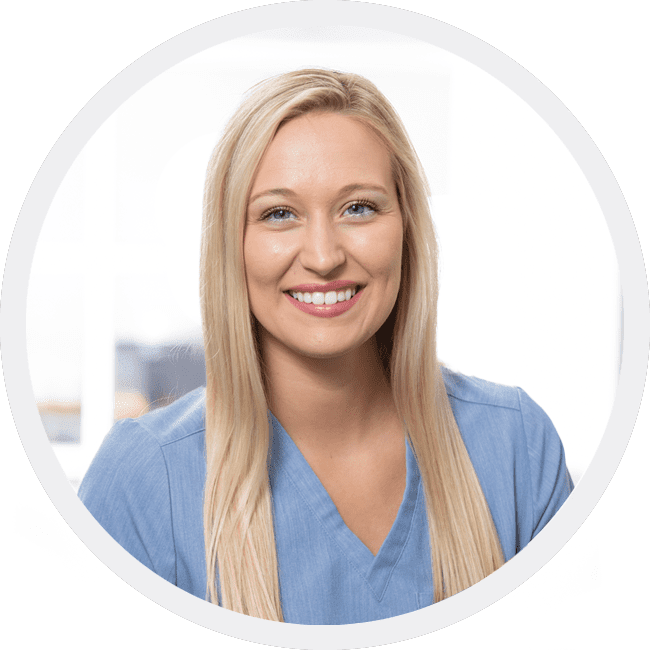 Sophia | Hygienist 
Sophia is a registered dental hygienist who graduated from The University of Oklahoma in May of 2021. Before hygiene school, she attended Oklahoma Christian University for four years on a soccer scholarship. She loves her profession and looks forward to serving others to the best of her ability. 
Sophia likes to spend time with her husband, Hayden, and two Goldendoodles, Hank and Blue, outside of the office. She enjoys trying new restaurants, going to different sporting events, spending time with family and friends, and traveling to the lake on the weekends. She'll make sure to give you a warm, welcoming smile when you walk through the front door.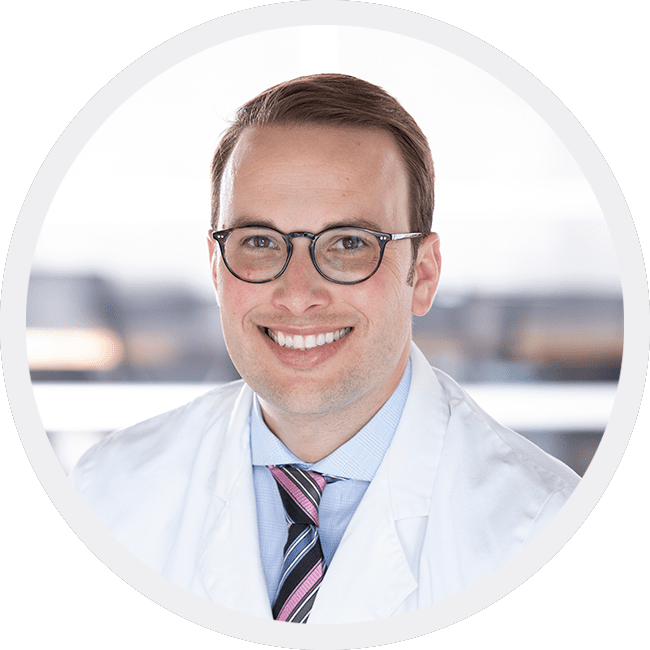 Darrell Guttery, D.D.S
Dr. Guttery is an Oklahoma City native, born and raised just a few miles from where Spring Creek Dental is today. He earned his undergraduate and dental degrees from the University of Oklahoma before attending a 2-year hospital residency in Winston-Salem, NC, at Wake Forest University Baptist Medical Center. During this time, he received his certification in IV sedation along with extensive training in surgical and hospital dentistry. While training, he experienced practicing general dentistry with University Dental Associates before taking a full-time position in Richmond, VA, to practice minimally-invasive dentistry focusing on IV and oral conscious sedation.
As an Assistant Professor of Dentistry for the University of Virginia's hospital system, Dr. Guttery provided clinical instruction for the dental residency program, oversaw patient care and interacted with dental residents treating medically complex patients who were unable to be treated in a traditional private practice setting.
Dr. Guttery strongly believes in continuing education. He is an active member of the American Dental Association and the Academy of General Dentistry, both of which allow him to stay up-to-date on the best dentistry techniques. With extensive experience in a variety of health care settings, working with patients from every background, Dr. Guttery is well equipped to handle any dental condition. He provides open, honest and high quality care for children, adults and medically complex patients.
Outside of the office, Dr. Guttery enjoys spending time with his wife, Taylor, traveling, running, skiing and cheering on the Oklahoma Sooners.
Credentials:
Bachelor of Science from the University of Oklahoma 2008
Doctor of Dental Surgery from the University of Oklahoma 2012
Certificate of Completion 2 Year General Practice Residency at Wake Forest Baptist Medical Center
Intravenous Conscious Sedation Certification from Wake Forest Baptist Medical Center 2014
Member of American Dental Association, Virginia Dental Association, Oklahoma Dental Association, Richmond Dental Society and the Academy of General Dentistry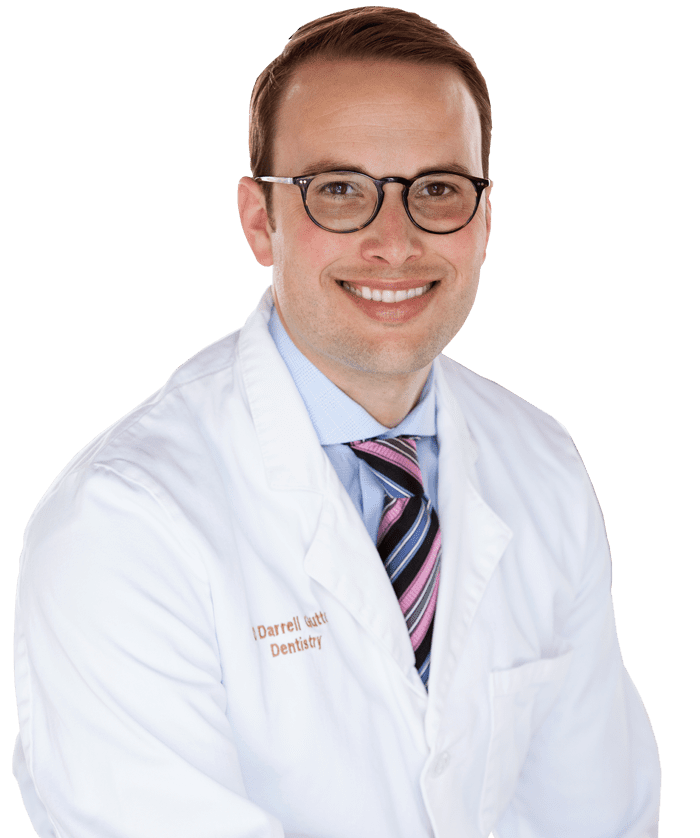 MEET DR. GUTTERY
Dr. Darrell Guttery will work with you one-on-one to provide detailed, honest and high-quality dental care. Your comfort while in the dentist chair is his top priority. From your very first visit to the moment you walk about the door, he'll ensure all of your questions are answered and you leave more knowledgeable about your dental health.